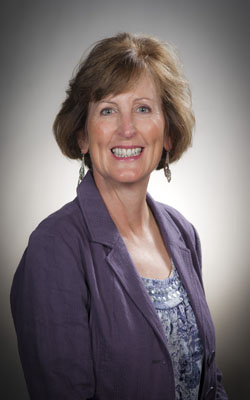 Pam Werre
Public Services Librarian
Office 119
Livingston Lord Library
Minnesota State University Moorhead
Moorhead, MN 56563
Position Responsibilities
I am responsible for the operation of the circulation, reserves, and interlibrary loan areas of the library. I also coordinate activities in the reference area of the library and regularly work at the reference desk. Please call, e-mail, or stop by if you have questions or suggestions about any of these areas.


---
Educational Background
M.A. Curriculum and Instruction, Illinois State University, 1997
M.A. Library and Information Studies, University of Wisconsin-Madison, 1988
B. S. Elementary Education, Minot State University, 1980


---
Courses
EECE 441 Children's Literature: Content and Methods
Close reading and study of children's literature--folktales, myth, hero tales, picture books, poetry, modern fantasy, biographies and realism. Emphasis on the nature of children's literature, literature from diverse cultures, criteria for selection, and strategies for reading/teaching literature as a content field in the elementary school.
I teach this course for the School of Teaching and Learning at MSU Moorhead when they need an additional instructor. I have taught the course during the following semesters: Spring 2003, Fall 2004, Spring 2005, Fall 2006, Spring 2009, Spring 2012 and Fall 2012. All of the materials for the course are available on D2L.


---
Contact Information
Office 119
Livingston Lord Library
Minnesota State University Moorhead
1104 7th Ave S
Moorhead, MN 56563
(218) 477-5818
Web page: http://web.mnstate.edu/werrepa/
Email :werrepa@mnstate.edu


---